Like most of you (I would assume), today is one of my favorite days of the year. It's opening day for my favorite 9, and outside of being a half-game back from the Houston Astros in the AL, we're tied with everyone in baseball right now! You can make educated guess that your team will win this many or that many games in 2013, but there's never a sure thing in baseball. After watching last night's MLB opener, I can convince myself that every team – even the Astros – is in the playoff chase as of today.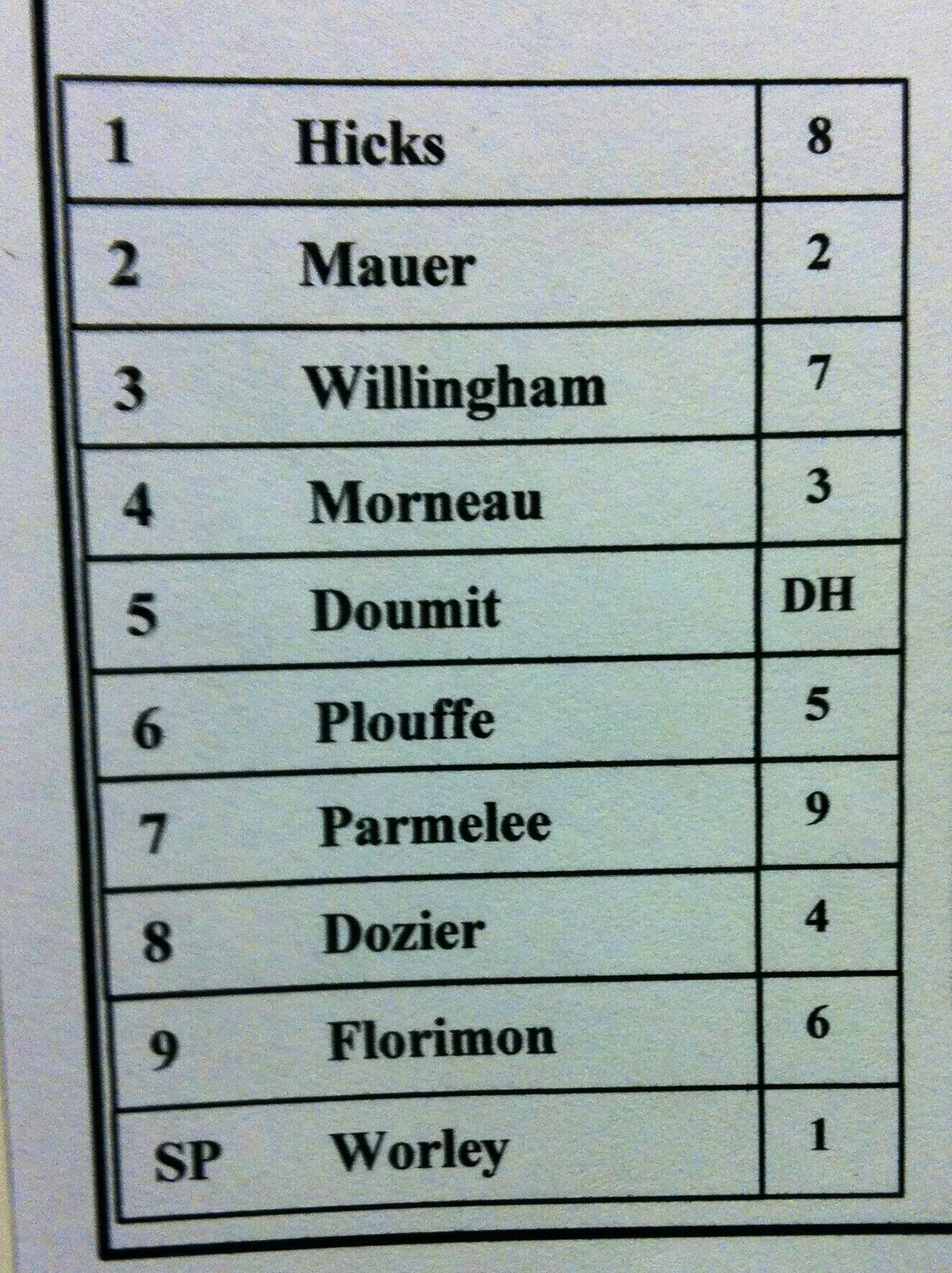 I've done predictions of how teams or specific players will do before, but like many predictions, they never turn out even close at the end. I also tend to be much more optimistic than realistic/pessimistic at the beginning of the season when it comes to the Twins. So, this year I'm staying away from that. This year I'm going to give you 3 reasons why the Twins will win/lose at least 85 games this year.
Why the Twins will lose at least 85 games this year:
1.  Again, this is a team which lost 96 and 99 games the past two years, respectively. What did Terry Ryan add to the roster to improve from that? Mike Pelfrey, Vance Worley, and Kevin Corriea. It's been well documented that outside of Worley, expectations are not high for this set of newcomers, and that the moves this off-season were made more for 2014 and beyond.
2.  Defensively, third base, left field, right field, and second base may be a source of migraines all year for Ron Gardenhire. Trevor Plouffe, Josh Willingham, Chris Parmelee, and Brian Dozier will turn heads out in the field all year – not because they will be making appearances on "Web Gems" every other night.
3.  Major league depth isn't exactly a strong point for the Twins. Like the past two seasons, if any key players (Mauer, Morneau, Willingham, Worley, etc.) spend significant time on the DL, the drop in talent to the next player is somewhat large at most positions. We've already seen Scott Diamond head to the DL for these first two weeks, forcing Liam Hendriks and Cole De Vries into the rotation to begin the year. The Opening Day lineup is above average in my opinion, but the drop-off would be too great to hang in there with Detroit.
Why the Twins will win at least 85 games this year:
1.  Mauer and Morneau begin the season as healthy as they have been through an off-season in a really long time. Their health alone, for a full season, could be enough to help propel this team to score enough runs to win. The last time both the M&M boys were completely healthy for major chunk of the season, they hit 58 home runs together, the team scored 817 runs, and they won 87 games – good enough for a Game 163 victory and a Central Division championship in 2009.
2.  Rookie Aaron Hicks can rejuvenate this team after being named the Opening Day center fielder last week. His ability to get on base, with some power potential, and play a very good center field will lead to more scoring chances on offense, and less on defense. Many times, young players won't hit their slump until year #2 as pitchers begin to figure them out more and more – hence the term "sophomore slump". Hicks is a somewhat unknown commodity at this point, and the patience that he has shown this spring could lead to a very good rookie campaign for the 23 year old.
3.  Now that expectations have gone completely out the window for this club over the last two seasons, the 2013 Twins literally have nothing to lose. Gardenhire has even gotten to the point where he's willing to bat Mauer in the #2 hole (see above lineup card). The feeling I get from this club so far is that anything really could happen this year. The Pohlad's have expressed that Gardy has the freedom to develop this club as he sees fit this year, and I could see a scenario where this team improves greatly in 2013. The lineup is deep, and if the starting pitching can keep them in games, the Twins could finish with a win total in the 80's.
What a great test this will be this week as the Twins open the season against Justin Verlander and the defending AL Central champion Detroit Tigers. Three games will never determine the rest of a baseball season, but if the Twins take 2 out of 3 from Detroit this week, how much could that impact the confidence and tune of the Minnesota clubhouse to start off the new season?
Follow Twins Rubes on Twitter @twinsrubes.